---
HEC 101, 102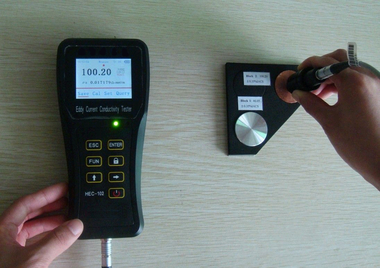 Eddy current detectors HEC 101, 102
HEC-100 series of eddy current electrical conductivity meters, which are designed for quick & convenient measurement of material property, such as material separate, quality control, material state check and so on. The products use the electromagnetism testing principle, can testing objects focus on non-ferromagnetic materials.
Absolute measurement of electrical conductivity of nearly all non-ferrous metals (Ti – Ag)
In the aerospace and automotive industry, monitor the process of heat treatment, the strength and hardness of aluminum alloy
Test the conductivity whenthe aluminum have not been oxidized
Measurement the purity of non-ferrous metals
Test the resistivity ofconductivematerials
Analyze thermal properties ofmaterials
---
Secondary content
News

The YXLON UX20 system for x-ray and CT inspections of medium to large cast parts makes your inspection tasks as easy as never before. Its exceptional inspection envelope allows for 2D and 3D results in record time.
---